Many homeowners seek to improve their living space with the help of home renovations and upgrades. However, you don't need to invest loads of time and money on expensive kitchen or bathroom remodels to create a better home environment.
Fortunately, there are many small and affordable ways to improve your home and increase your property value. To give you some ideas, here are some of the top simple home improvements to consider.
Repair any interior damage
It is natural for home interiors to start to show some signs of wear over the years. This may include chipped paint, cracks or dents in the walls and peeling wallpaper, along with other signs of cosmetic damage. These may seem minor, but interior damage can have an extremely negative effect on your home's visual appeal and may also decrease your property value if you decide to sell in the future. Fortunately, interior wall damage can be quickly and easily fixed with home repair kits. If your home interiors have significant damage, then you may want to consider hiring an expert to ensure that you get a smooth, professional finish.
You can easily find a local handyman by
searching for "home repair near me"
in price comparison sites. Make sure you shop around to get the best deals and don't forget to read customer reviews to ensure that you hire the best person for the job.
Give the walls a fresh coat of paint
Once you have a smooth surface, you should repaint your home interiors. Giving your walls a fresh coat of paint is one of the quickest and simplest ways to instantly freshen up your interiors and give your home a stylish new look. Traditional colors like white and cream can be used to make rooms appear bigger and brighter; repainting the ceilings in white will also have this effect.
Alternatively, you can choose to inject some style and vibrancy into your home interiors by painting your walls in dramatic rich shades like emerald, ruby and plum. However, you should keep in mind that painting all walls in dark shades can make rooms appear smaller. An excellent alternative is to create a striking feature wall using a bright color or patterned wallpaper. You can find plenty of advice on
tips on how to paint your home interiors
.
Tidy up your yard
The yard often gets overlooked when people are considering ways to improve their home. However, it's important to remember that your yard has a significant effect on your curb appeal as it's often the first thing that people see as they approach your home. If people see a messy unkempt yard, then they're likely to have a negative preconception of what the inside of your home is going to be like. According to property advice on
realhomes.com
- "A well-maintained front yard will make a house look cared for - and in buyers' minds, a well-cared for exterior means a well-kept interior.""
Sprucing up your outdoor space with some key yard maintenance can therefore be an excellent way to improve your curb appeal and increase your property value. What's more, creating an attractive yard will encourage your family to spend time outdoors together on warm summer days. You should also consider adding furniture like tables, chairs and sun loungers to create the perfect outdoor entertaining space. If you want to give your yard a truly impressive makeover, then you should consider hiring a professional to do a landscaping project.
Install a shed
Installing a shed on your property can offer a huge number of benefits - it creates additional space, provides a secure place to store valuable items like garden tools and bicycles, and could make your property appeal more to potential buyers. You should also keep in mind that sheds don't just have to be used for storage; you can easily convert a large shed into an office, home gym or hobby room.
Many companies deliver sheds in flatpack so you can install them in your backyard yourself. This makes the project affordable and a great investment for any homeowner.
As you can see, you don't need to spend lots of time and money on major renovations to improve your home. There are many easy and affordable ways to create a better living environment for you and your family and increase the value of your property if you decide to sell. Try a few of these simple improvements and see the difference they can make to your living space.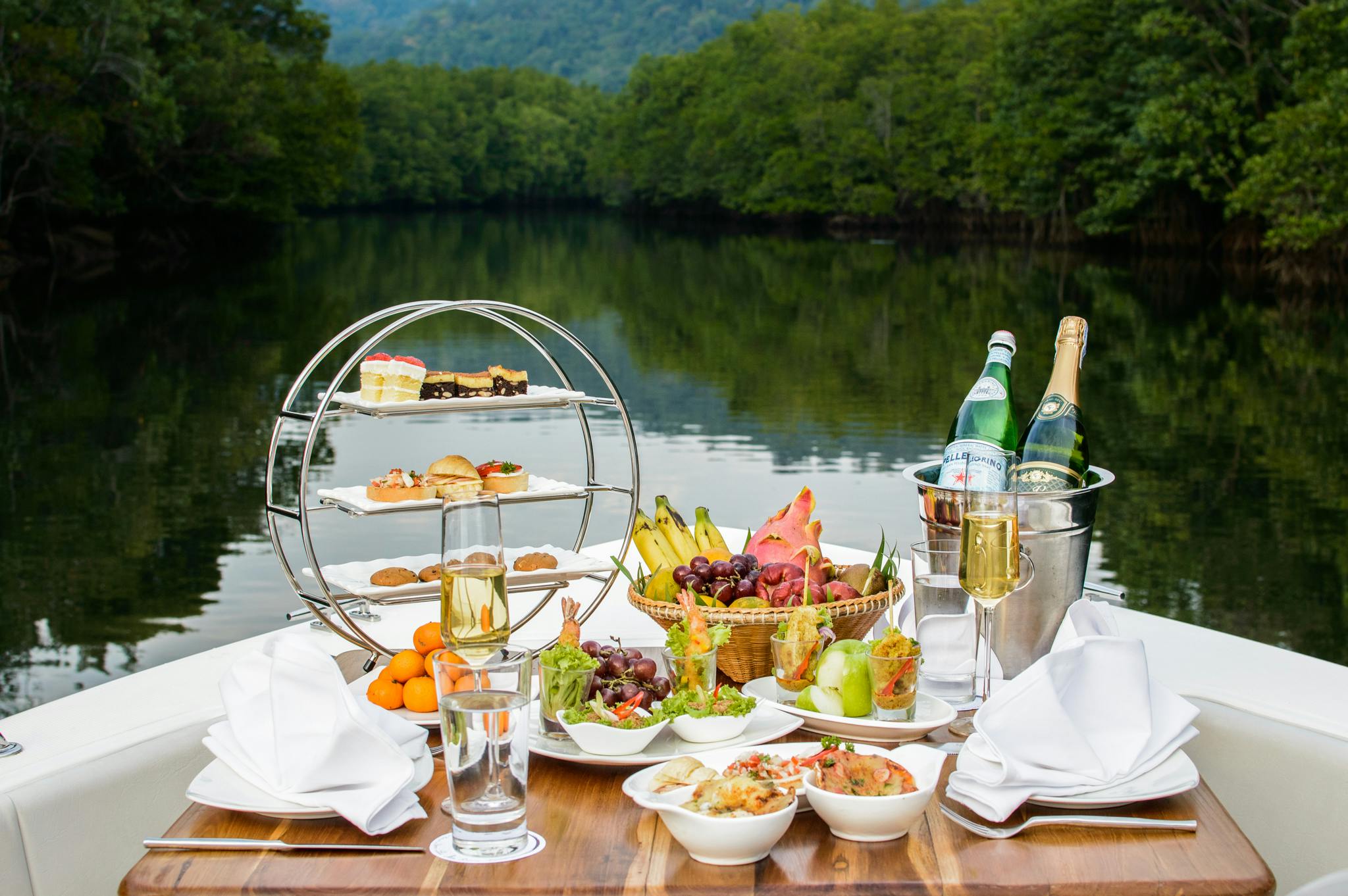 If you're a bit of a foodie then you won't be disappointed in Miami- named one of the top food cities in America there are more restaurants, cafes and eateries than you could ever work your way through. However, what if you fancy doing something a little different? Maybe you're looking to save money, or perhaps you just want to explore other options. If so, here are some alternative ways you can munch in Miami!
Enjoy a meal on a yacht
A yacht is far from a budget option, in fact everything about a
boat charter Miami
oozes luxury and class! However, don't instantly assume that something like this is out of your price range. If you're travelling with a group, renting for a few hours and splitting the cost can work out less than you might think. For example, even a yacht costing $150 an hour works out at less than $20 each if you're sharing with seven other friends. Most of these come with a captain to drive for you and allow you to bring your own food and drinks on board. Hire for a couple of hours and you can enjoy some food or nibbles and drinks on the water while overlooking stunning views- what could be better?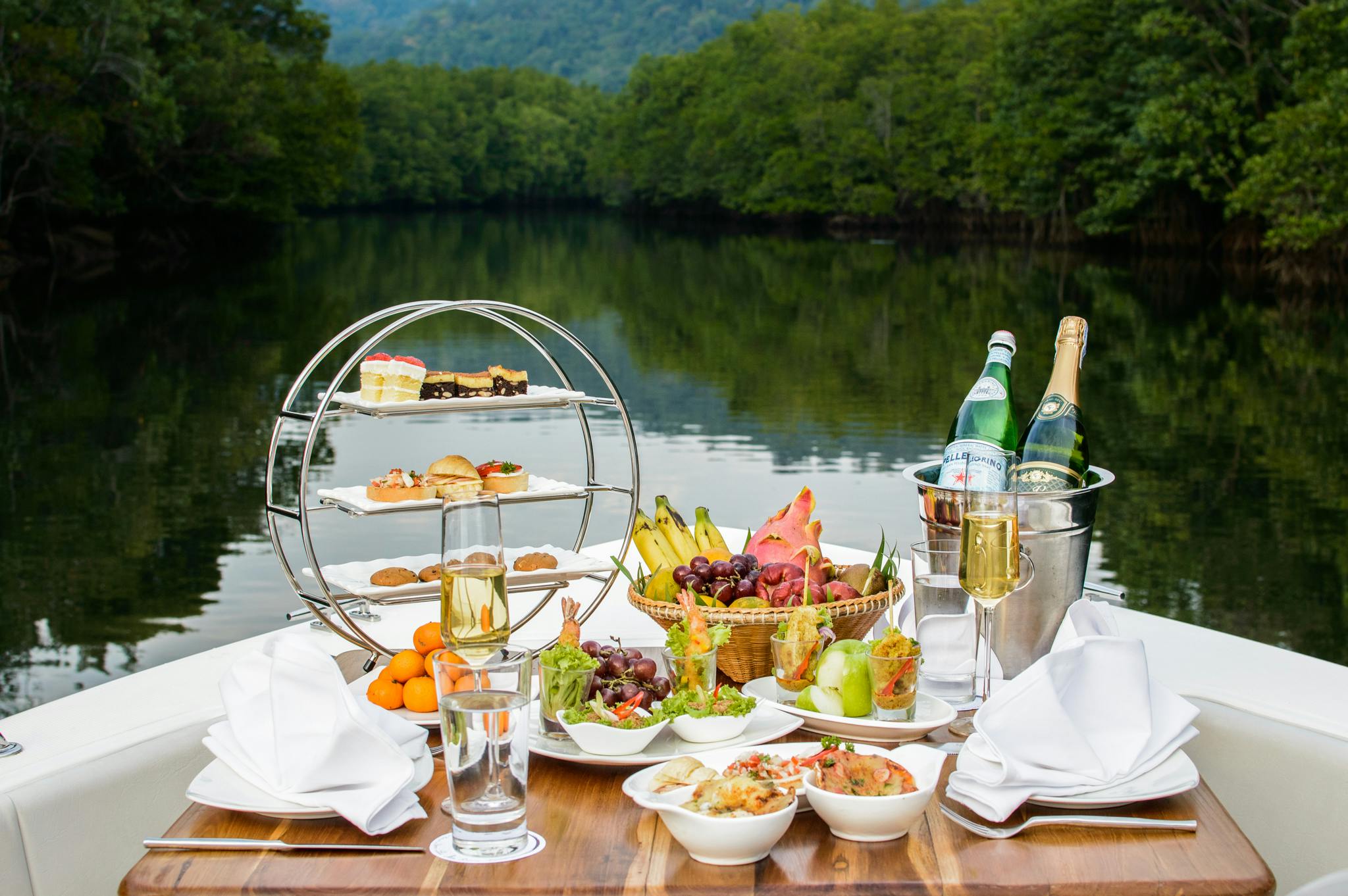 Go for a picnic in the park
Miami might be most famous for its city and beaches, but there are plenty of incredible parks and green spaces to enjoy while you're there. Take a walk around
botanical gardens
, and through pretty manicured parks. Bring a picnic and make a day of it in the sunshine, taking in all of the flora and fauna. It's inexpensive and something a little different you could do on one of the days of your trip.
Barbeque on the beach
Speaking of the beach, when you visit Miami you're of course going to want to spend at least some time there. There are tons of
barbeque and grill places
you could go to, but if you enjoy grilling yourself then you could always buy a disposable and cook some food right on the beach. Another option would be to join a guided kayak tour, one in particular held on Saturday nights takes adventurous foodies across Biscayne Bay, right through the islands to see the sunset. Then you move on to Monument Island where you'll roast sausages and smores on a bonfire, with music and drinks.
Buy ingredients from a market and prepare your own
Are you staying in Miami on a self catering basis? Perhaps you're renting a villa or apartment and will need to sort your own food arrangements. There are tons of markets in and around the city where you can buy the freshest of ingredients and cook them yourself at your accommodation. Enjoy the delicious fresh seafood, meat and vegetables- you could even have a go at cooking authentic Miami dishes like churrasco, Cuban sandwiches, stone crabs and Arepas.