If you're a bit of a foodie then you won't be disappointed in Miami- named one of the top food cities in America there are more restaurants, cafes and eateries than you could ever work your way through. However, what if you fancy doing something a little different? Maybe you're looking to save money, or perhaps you just want to explore other options. If so, here are some alternative ways you can munch in Miami!
Enjoy a meal on a yacht
A yacht is far from a budget option, in fact everything about a
boat charter Miami
oozes luxury and class! However, don't instantly assume that something like this is out of your price range. If you're travelling with a group, renting for a few hours and splitting the cost can work out less than you might think. For example, even a yacht costing $150 an hour works out at less than $20 each if you're sharing with seven other friends. Most of these come with a captain to drive for you and allow you to bring your own food and drinks on board. Hire for a couple of hours and you can enjoy some food or nibbles and drinks on the water while overlooking stunning views- what could be better?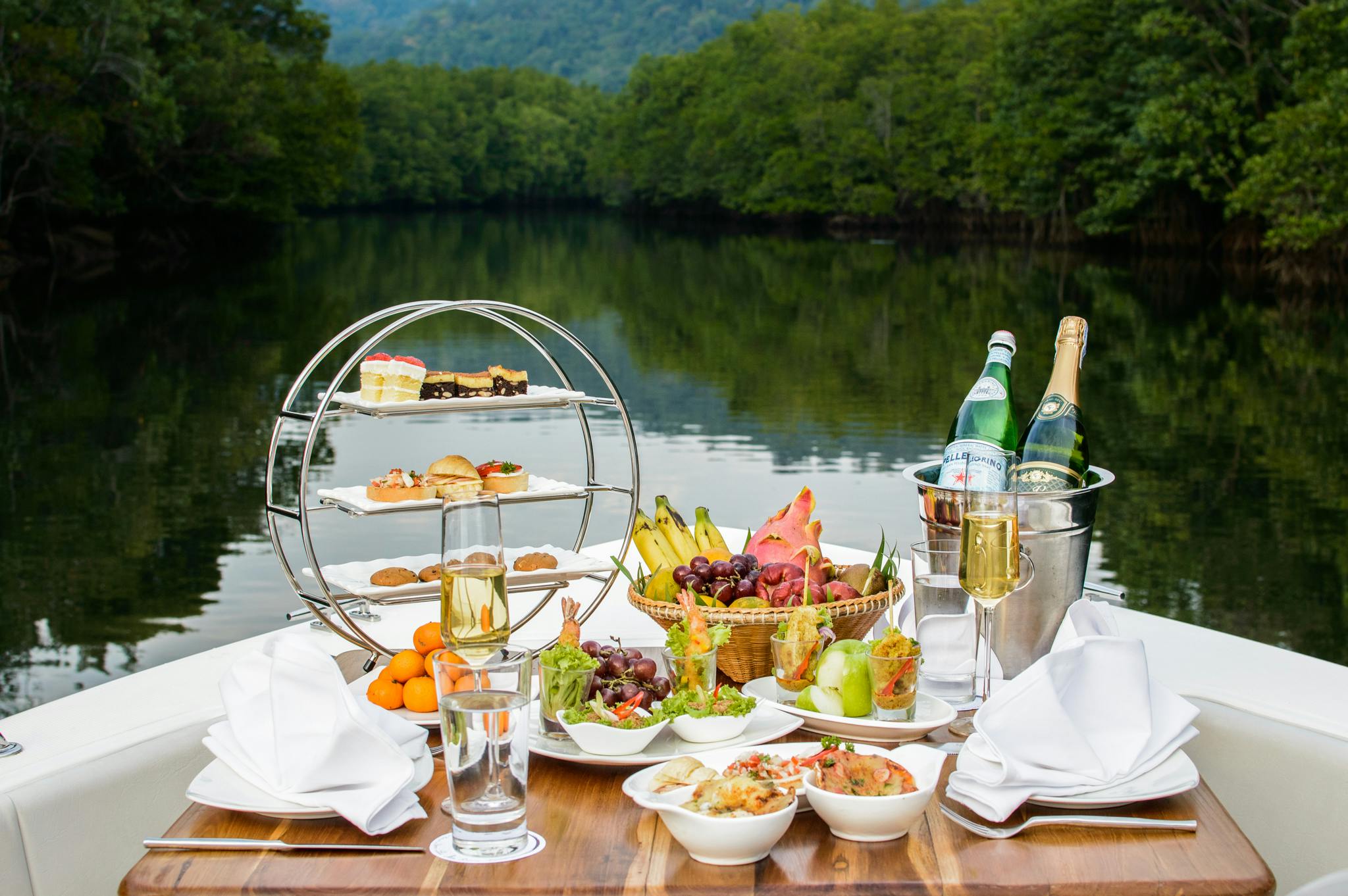 Go for a picnic in the park
Miami might be most famous for its city and beaches, but there are plenty of incredible parks and green spaces to enjoy while you're there. Take a walk around
botanical gardens
, and through pretty manicured parks. Bring a picnic and make a day of it in the sunshine, taking in all of the flora and fauna. It's inexpensive and something a little different you could do on one of the days of your trip.
Barbeque on the beach
Speaking of the beach, when you visit Miami you're of course going to want to spend at least some time there. There are tons of
barbeque and grill places
you could go to, but if you enjoy grilling yourself then you could always buy a disposable and cook some food right on the beach. Another option would be to join a guided kayak tour, one in particular held on Saturday nights takes adventurous foodies across Biscayne Bay, right through the islands to see the sunset. Then you move on to Monument Island where you'll roast sausages and smores on a bonfire, with music and drinks.
Buy ingredients from a market and prepare your own
Are you staying in Miami on a self catering basis? Perhaps you're renting a villa or apartment and will need to sort your own food arrangements. There are tons of markets in and around the city where you can buy the freshest of ingredients and cook them yourself at your accommodation. Enjoy the delicious fresh seafood, meat and vegetables- you could even have a go at cooking authentic Miami dishes like churrasco, Cuban sandwiches, stone crabs and Arepas.